For one, at the first sign of rain you're going to get wet unless you've bought the right accessories to wear and happen to have them with you. Not to mention when the temperature dips, it can get a little chilly as there's nothing protecting you from the elements.
What if there was another way? One where you could get from point A to point B in comfort, without needing to have a car or a driver's licence.
Introducing the Scooterpac Cabin Car, probably the world's most advanced mobility scooter hand built and made right here in the UK in Suffolk.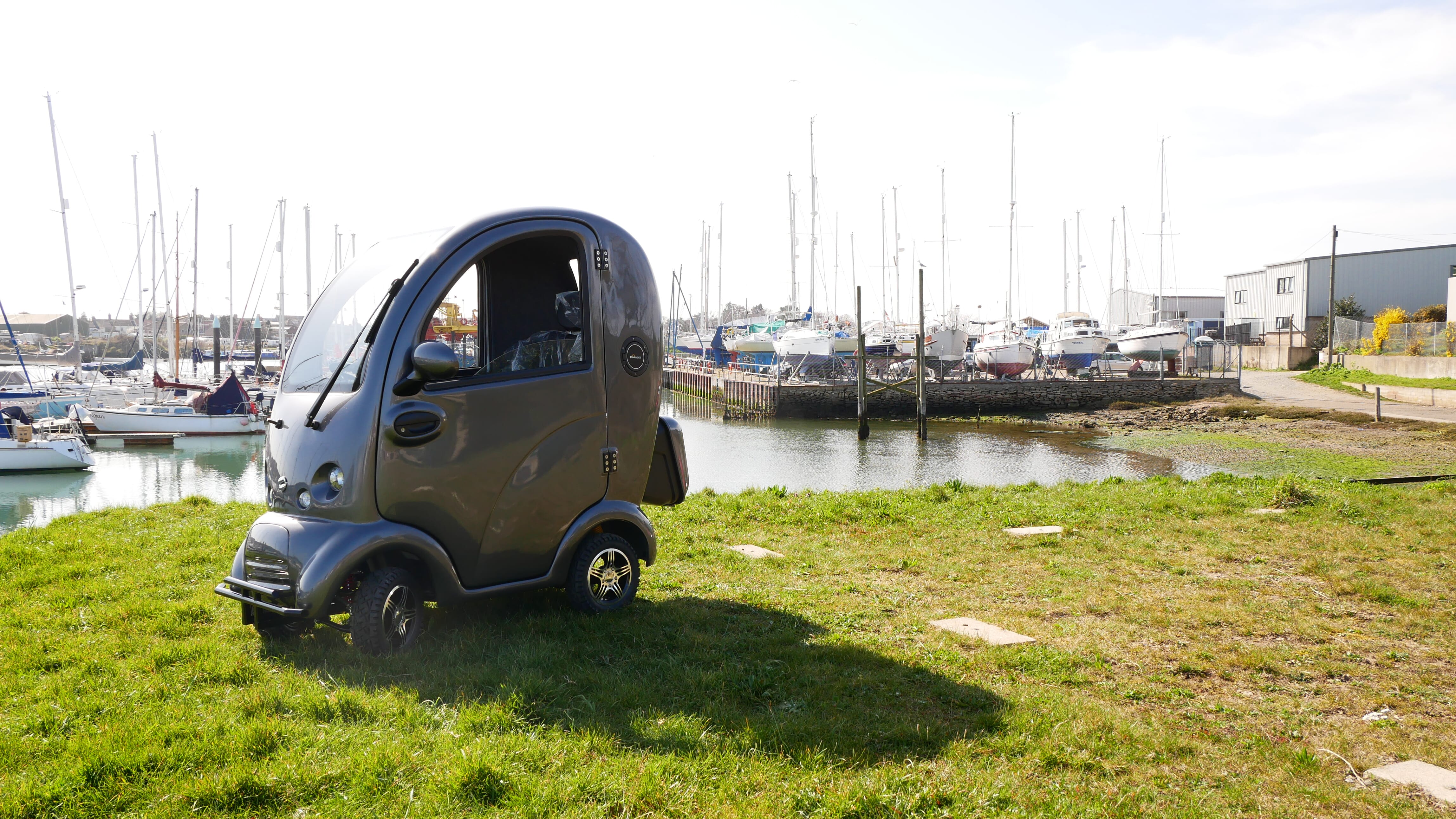 It's a fully contained mobility scooter with a roof and doors, meaning you stay warm and dry if the weather changes unexpectedly. It looks a little like a small car, perfectly built for one person. And to make it even better you won't need a driver's licence to use it either as it's classed as a Class 3 invalid carriage.
Plus, with the current pandemic restrictions, travelling around in your Scooterpac Cabin Car will help to keep you safely isolated from the people around you who may not be following the distancing guidelines as closely as they should be.
"I haven't left my home since March as I didn't feel safe without being fully covered. My daughter decided to buy me a cabin car from Scooterpac, which was delivered to my local dealership within two weeks and I am now able to pop to my local shops, feeling really safe."

Richard Boyd, Norwich
How it stacks up
The Scooterpac Cabin Car has a max speed of 8mph for when you're on the road and a speed of 4mph when you're driving on pavements. On a full charge it has a range of 22 miles. To charge it, all you need to do is plug it into a normal socket.
It's the only mobility scooter to have an internal heater to keep you warm on cold days. Pair that with the dual-speed windscreen wiper, rear parking sensors, powerful LED lights, and reversing camera, and you get a pure mobility scooter luxury.
It's not all about the gadgets though. It has a four-way adjustable driving position and ultra-soft suspension, giving you a smooth and comfortable ride.
"Scooterpac Cabin Car is really the Rolls Royce of all mobility scooters as there is nothing else out there on the market that can match its comfort and above all else, the quality of the workmanship is second to none."

Barry Levitt – Leicestershire
You'll even have space to put your shopping as you can fit a couple of bags behind the seat and there's space in the lockable storage box too.
You don't need anywhere special to store it either as it can be left outside, just like a car.
Watch the video to get a closer look:
Looking for more detail? You can find the full rundown on it here.
Why buy from us
To make life easier and get you your new Scooterpac Cabin Car as quickly as possible, we've got them made up and in stock right now. This means that instead of waiting weeks and weeks for it to arrive, it'll be dispatched immediately so you'll have it with you in a few days.
Not only that but we are the only place to get the Scooterpac Cabin Car in a beautiful shade of grey with satin black bumpers.
Our premade Scooterpac Cabin Cars also come with a lockable storage box and a walking stick holder.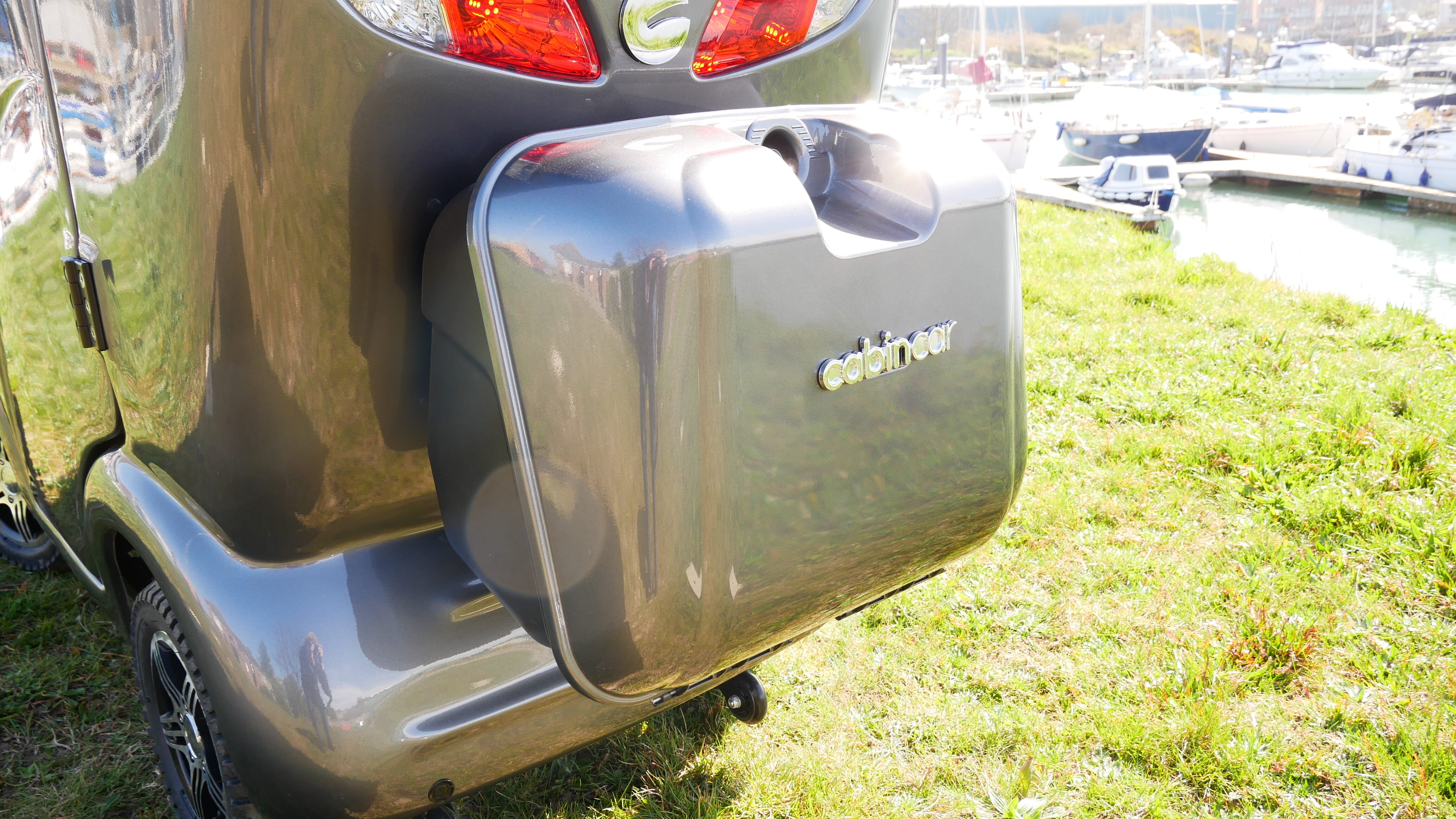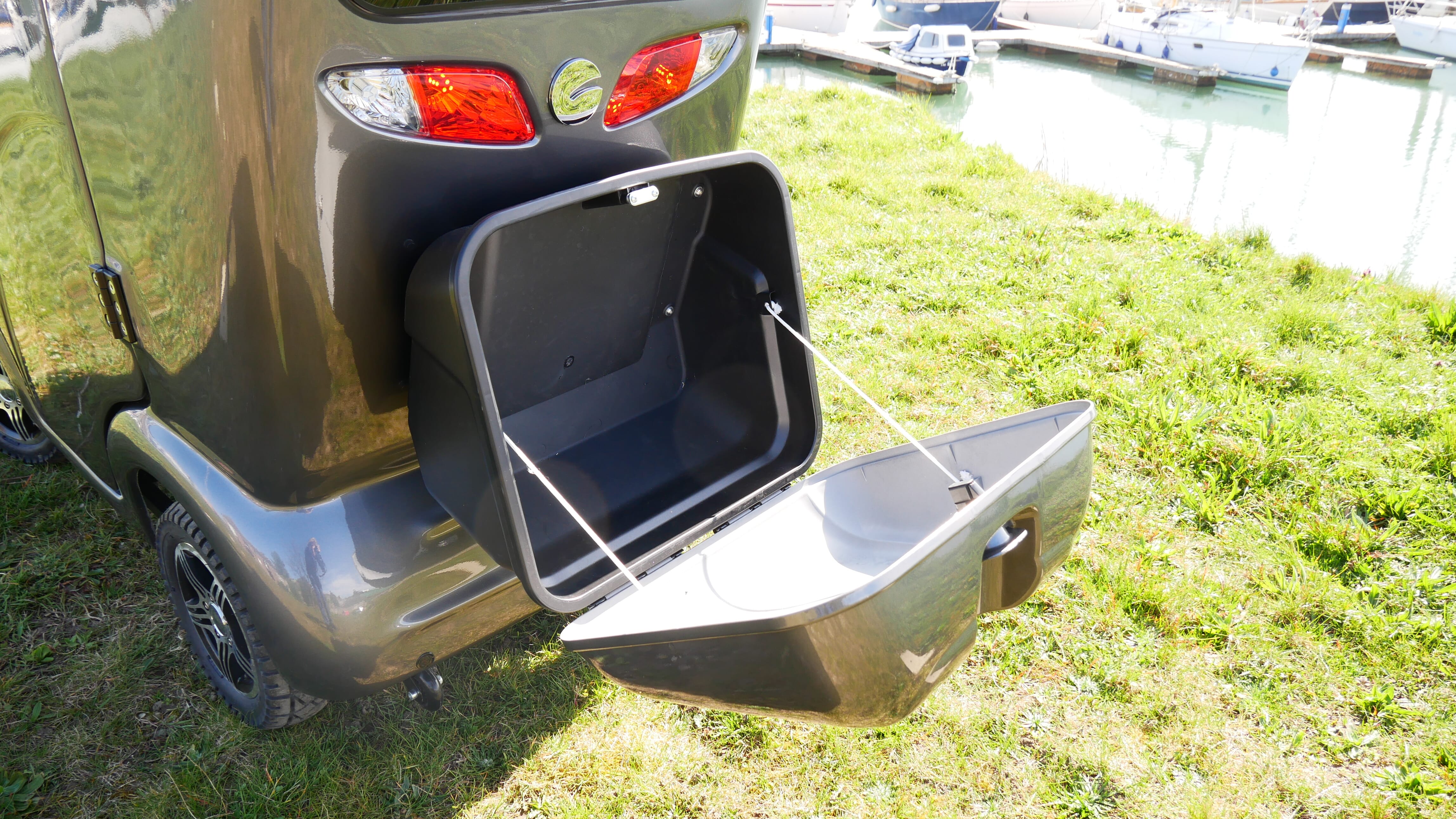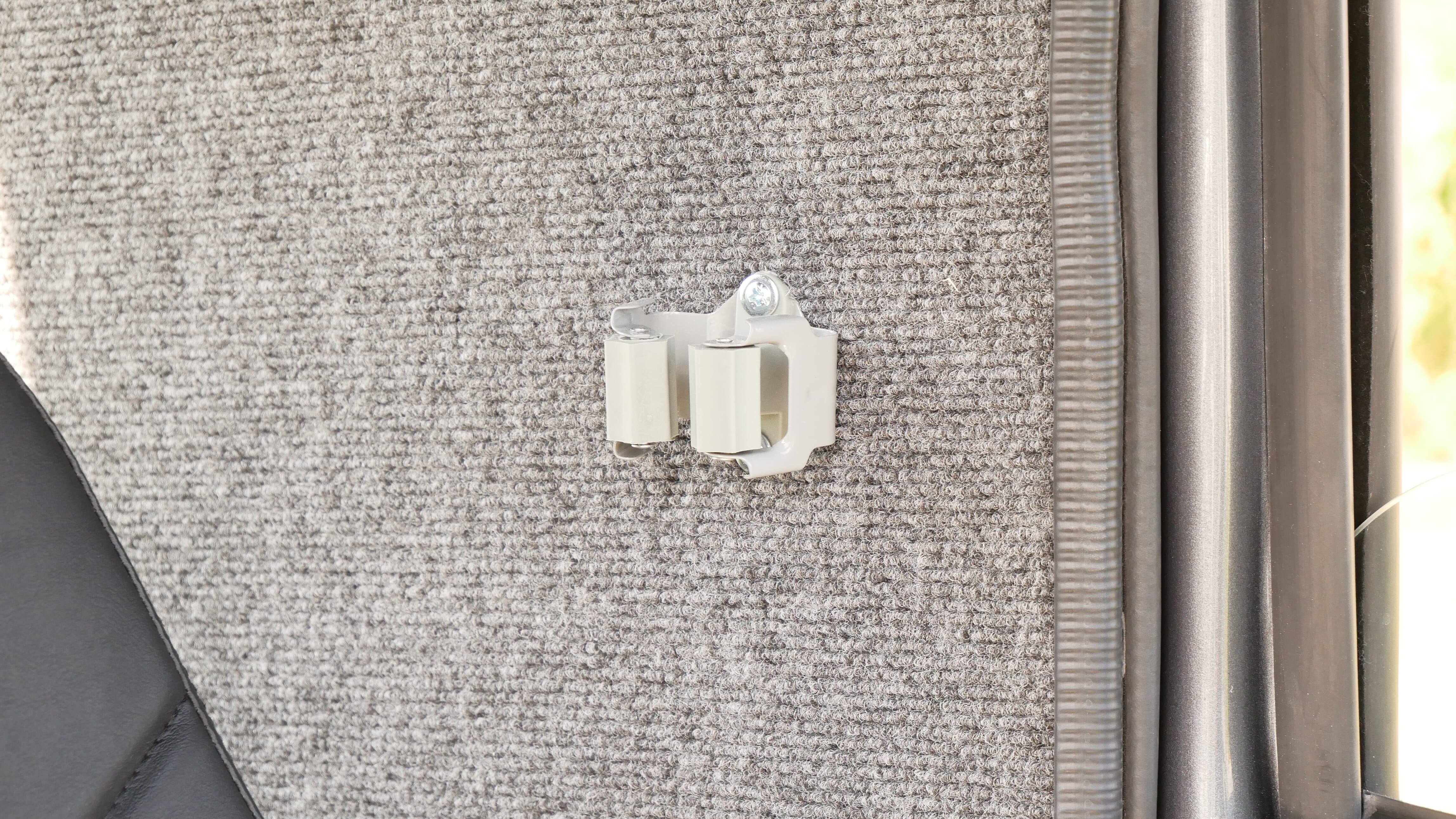 By buying with us, you may be able to spread the cost of your payments by using PayPal Credit. PayPal Credit is available for any purchase over £99 but is subject to credit checks. You can find out more about PayPal Credit and how it works here.
Ready to make the move to a Scooterpac Cabin Car? You can find out more and buy it here.