Remember, everyone's experience with dementia is unique. You may need to go about things in a different way or make tweaks to your daily life, but you can still continue with the hobbies, interests, and friendships that you've always had and enjoyed.
You don't need to plan for every possible eventuality straight away.
Take each day one step at a time.
Here are some suggestions of things that may help in your daily life (although this isn't an exhaustive list).
Look at how gadgets and technology can help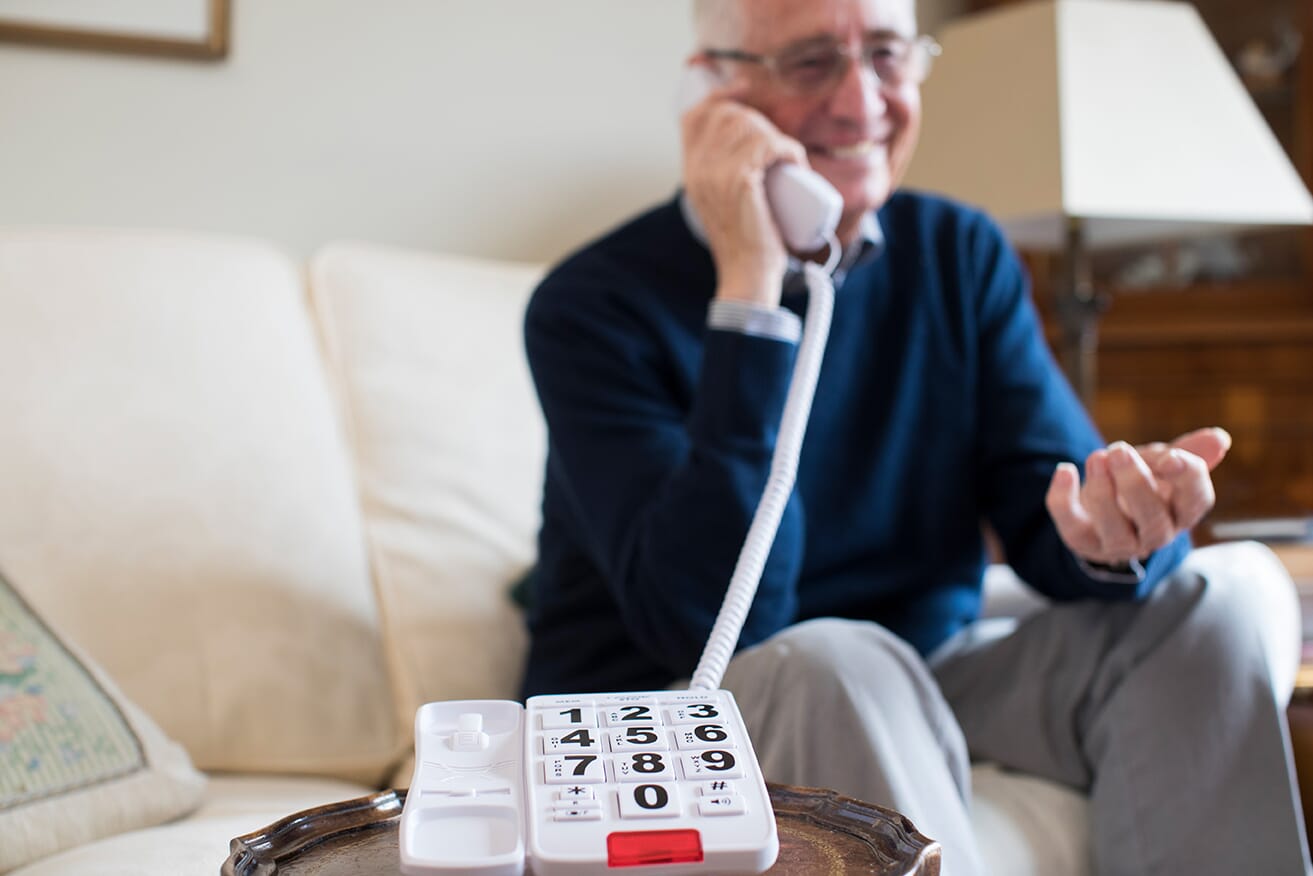 There are lots of clever gadgets and everyday tech that can help you to remain as safe and active as possible. Here just a few to consider:
Getting reminders
Even on the best of days it can be hard to keep track of everything, especially things like remembering appointments or to take medication.
Pill organisers are a good way to help keep track of your medication and to highlight if you've taken your pills that day. Some are simple pill boxes that organise your medication by day and time of day, like the Economy Weekly Pill Organiser.
Others can come with alarms to give that extra nudge like the Super 8 Daily Pill Reminder, which has 8 alarms to help make sure you take your pills at the right time.
It's not just medication reminders that are available. You can also get systems like the Memo Minder, which uses motion sensors to detect when you walk by to play a recorded reminder. You could set it by the front door to remind you to take your keys with you when you go out or put it in the bathroom to remind you to make sure all the taps are turned off.
You may also find something like the Rosebud Reminder Clock helpful. It has 17 unique alarms that can be set to remind you to do a certain task or let you know you need to get to an appointment. It will also let you know what the date and time is as well.
Make it easier to keep in touch with loved ones
If you're not already used to a smart phone, they can be a little tricky to use. If you'd like to have a phone with you while you're going about your day, you might want to consider one like the PowerTel M7000i Mobile Phone. It has large buttons and a clear, easy to read display. It also has caller ID, so you can tell who's calling, and an SOS function, so you can get help in an emergency.
If that's not right for you, have look at a big button telephone to have at home. Bigger, high contrast buttons make them easier to use and many are also useful if you have difficulties hearing. The Big Button Photo Telephone also comes with photo speed dial, which means you can have three pre-set numbers you can call with a photo to make it clear who you're calling.
The key thing is that you need to be comfortable with whatever technology you use. You'll need time to get used to whatever gadget or piece of tech you choose, so you may want to get it sooner rather than later.
Getting out and about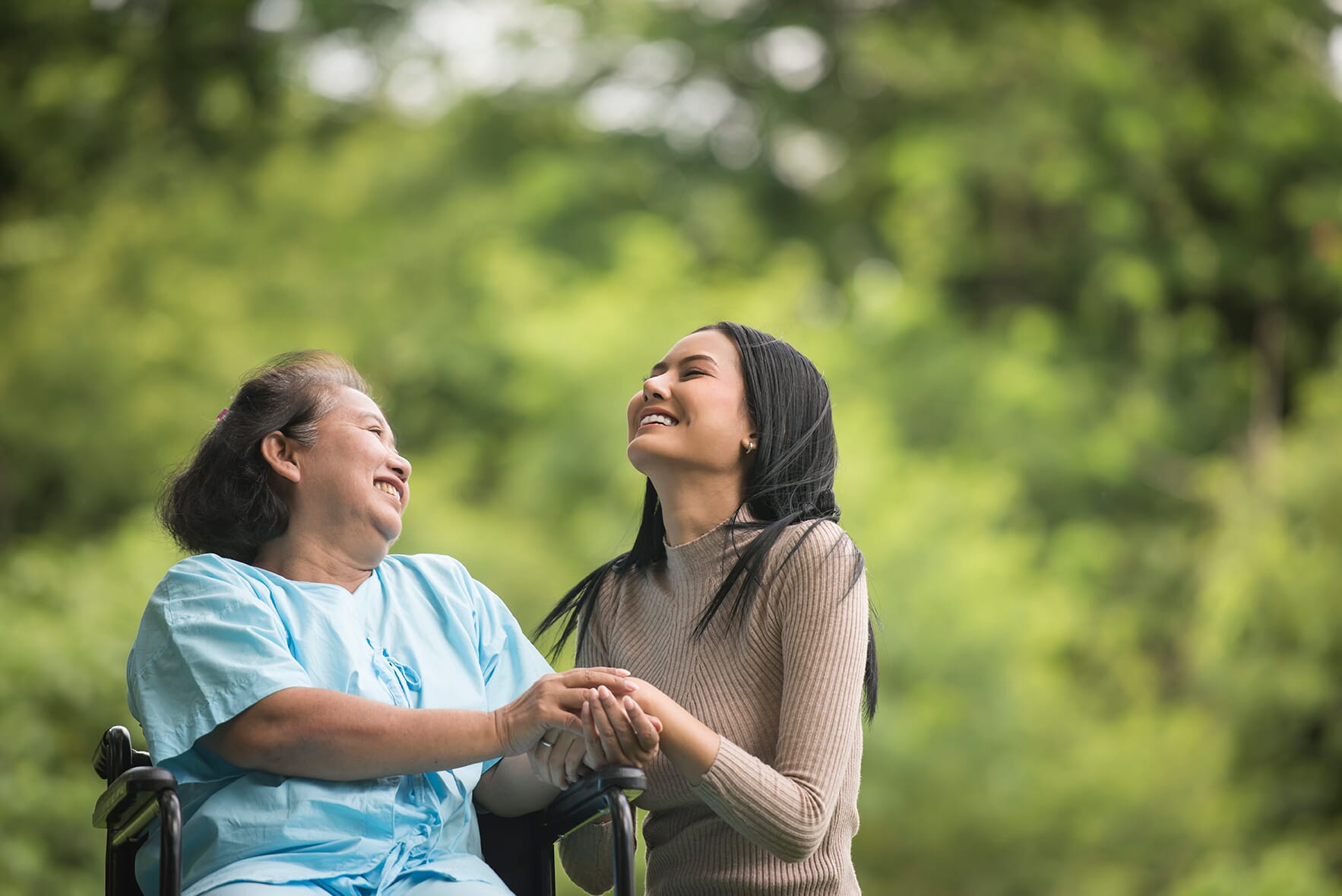 It's really important for both your mental and physical health to get out and about. It doesn't necessarily have to be a prescribed routine. Getting a breath of fresh air while you do some gardening or taking a short walk with a friend or loved one can be enough to lift your mood and give you a little boost.
If it's been a long time since you did any exercise, check in with a healthcare professional for some tips and advice on what would be appropriate for you.
Need a little support getting from A to B? It might be time to look into getting a mobility aid. A walking stick is generally a good place to start or you could try a rollator if a walking stick doesn't quite give you enough support.
If you feel you need more support to benefit from the fresh air, you could always invest in a wheelchair. This would mean you could sit outside with family and friends, go on walks with them or simply have a cup of tea in the sunshine – weather permitting, of course.
Read our article to get more information on some of the mobility aids available.
Using the bathroom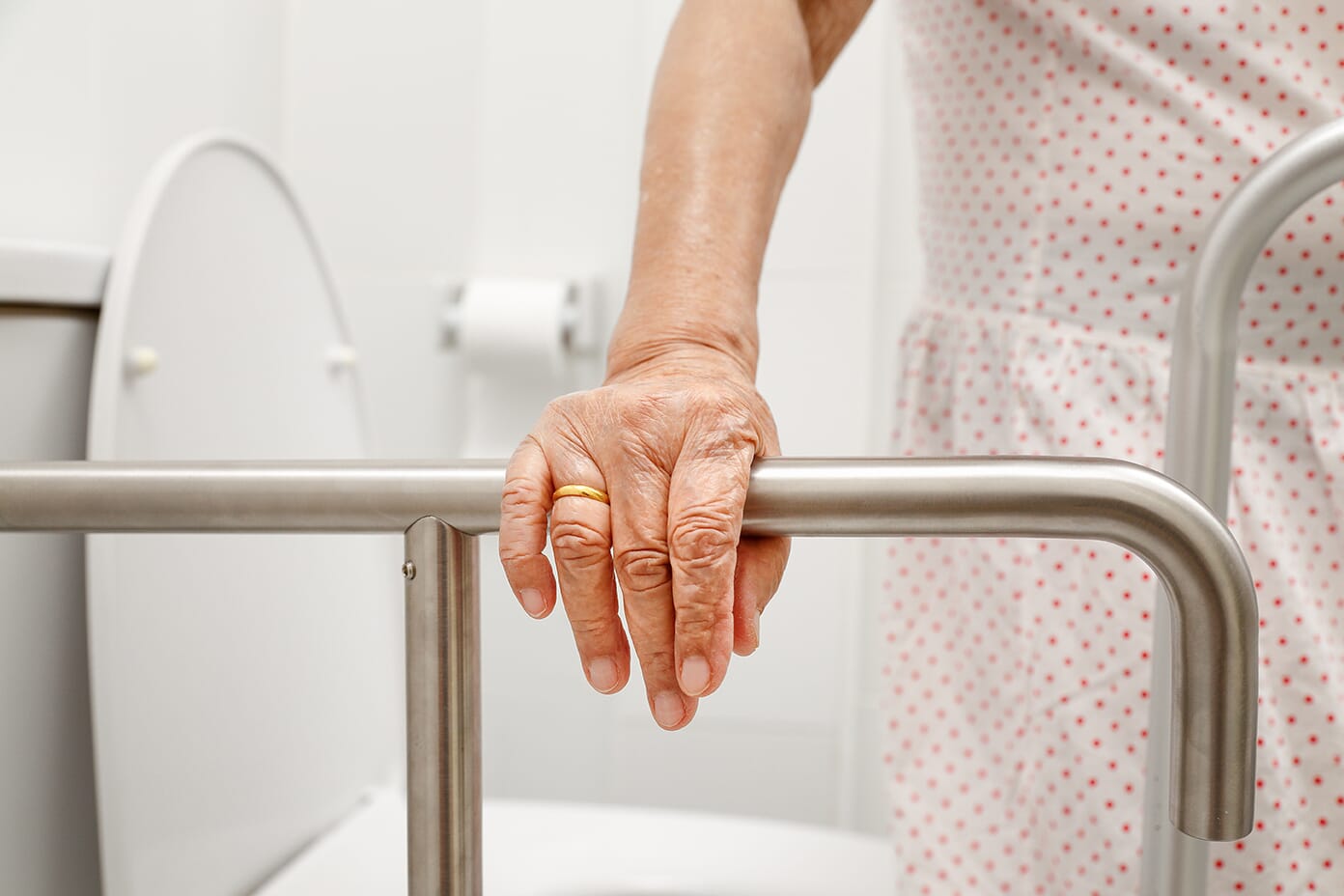 Simple changes to the design of your bathroom or making use of bathroom aids can make a huge difference in helping you stay safe and remain independent.
Having a regular bath or shower, washing your hair, and being able to go to the toilet with ease is important for your mental health as well as your physical health. Here are some things to consider:
Getting in and out of the bath
If you're used to stepping in and out of the bath, you may want to try using a bath step to reduce the distance you have to lift your legs up over the rim. A non-slip one like the Non Slip Bath Step may be a good option to consider, as it can be stacked if multiple steps are needed.
Alternatively, a bath board might be more appropriate for you. These are special boards that fit across the width of the bath, allowing you to sit down and then lift your legs in. You could also try a bath lift, like the Bellavita Bath Lift, which will help lower you down into the tub and lift you up again once you're ready to get out.
Using the shower
Sometimes it's easier to sit down instead of standing up to shower. If this sounds familiar, you may want to look into getting a shower seat. Which seat is right for you will depend on your individual needs and the type of shower that you have. If your shower is over the bath, then you may want to look at a shower board, which fits across the tub. Otherwise, a free-standing shower seat or one that's wall mounted might be a better option for you.
Preventing flooding
It can be easy to forget that the taps are running and accidentally flood the bathroom. A device like the MagiPlug Bath Plug can help to prevent this. When the water reaches a certain level this special plug lets it drain out, so it doesn't overspill onto the floor. It also has a handy heat sensitive pad that changes colour when the temperature goes over 36 degrees Celsius, to help reduce the chance of scalding.
Checking lighting
Did you know that by the time you are 75 years old you need nearly 4 times as much light as a 20 year old?[1] This means we all need more light in our homes as we age. Having a brightly lit bathroom could make all the difference – even more so at night where it could help prevent you from falling. If your bathroom light is quite dark, consider replacing the bulb for a brighter one (you may need someone to help you with this).
Think about your route to the toilet on a night-time. Is it well lit? Consider getting motion sensor lights or night lights to use on a night-time so you will always be able to see where you are going.
Cooking and eating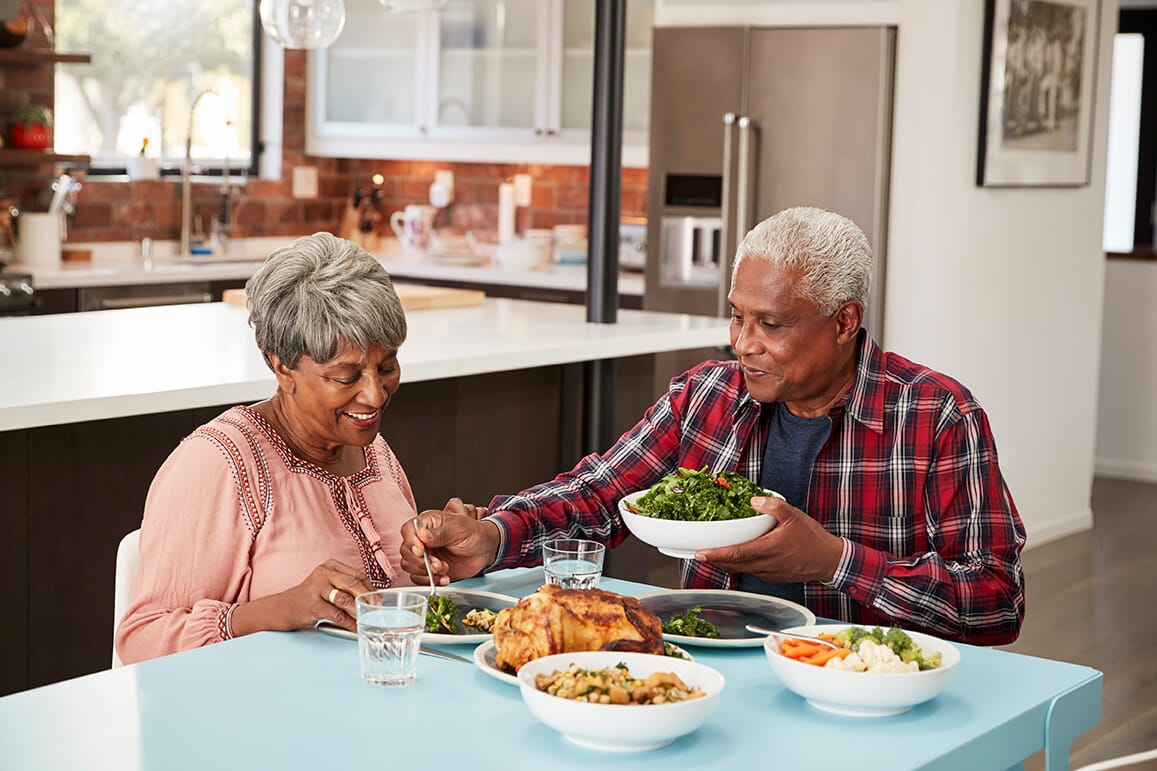 Eating and drinking is one of life's pleasures, some simple changes made early on can help to keep it enjoyable for you.
Make it as easy as possible to make a cup of tea or a sandwich by grouping things and keeping them within easy reach. This could be as simple as keeping a cup, teaspoon, and tea bags near the kettle so they're ready when you need them.
You may also want to consider having open shelving or glass-fronted cupboards in your kitchen, so instead of having everything hidden behind a plain cupboard door, you can easily see what you have.
Finding it tricky to lift the kettle? A kettle tipper could be the answer. These are frames that support the kettle to make it much easier to pour. Or, if it's the teapot causing you trouble, the Wade Dignity Teapot is brightly coloured with two handles, so it's much easier to lift.
The Wade Dignity range also includes crockery that has been specially designed for use by those with dementia, including plates, bowls, and soup bowls. The bright colours make it easier to see your food and they're all designed to make it easier to scoop up food from your plate or bowl.
Like in the bathroom, it's important to check out the lighting in your kitchen, too. It needs to be nice and bright to help you see what you're doing. Depending on your lighting fixtures, you may want to look at LED bulbs, which are bright, more energy efficient and don't need time to 'warm up' (unlike some energy-saving bulbs).
Where to turn for support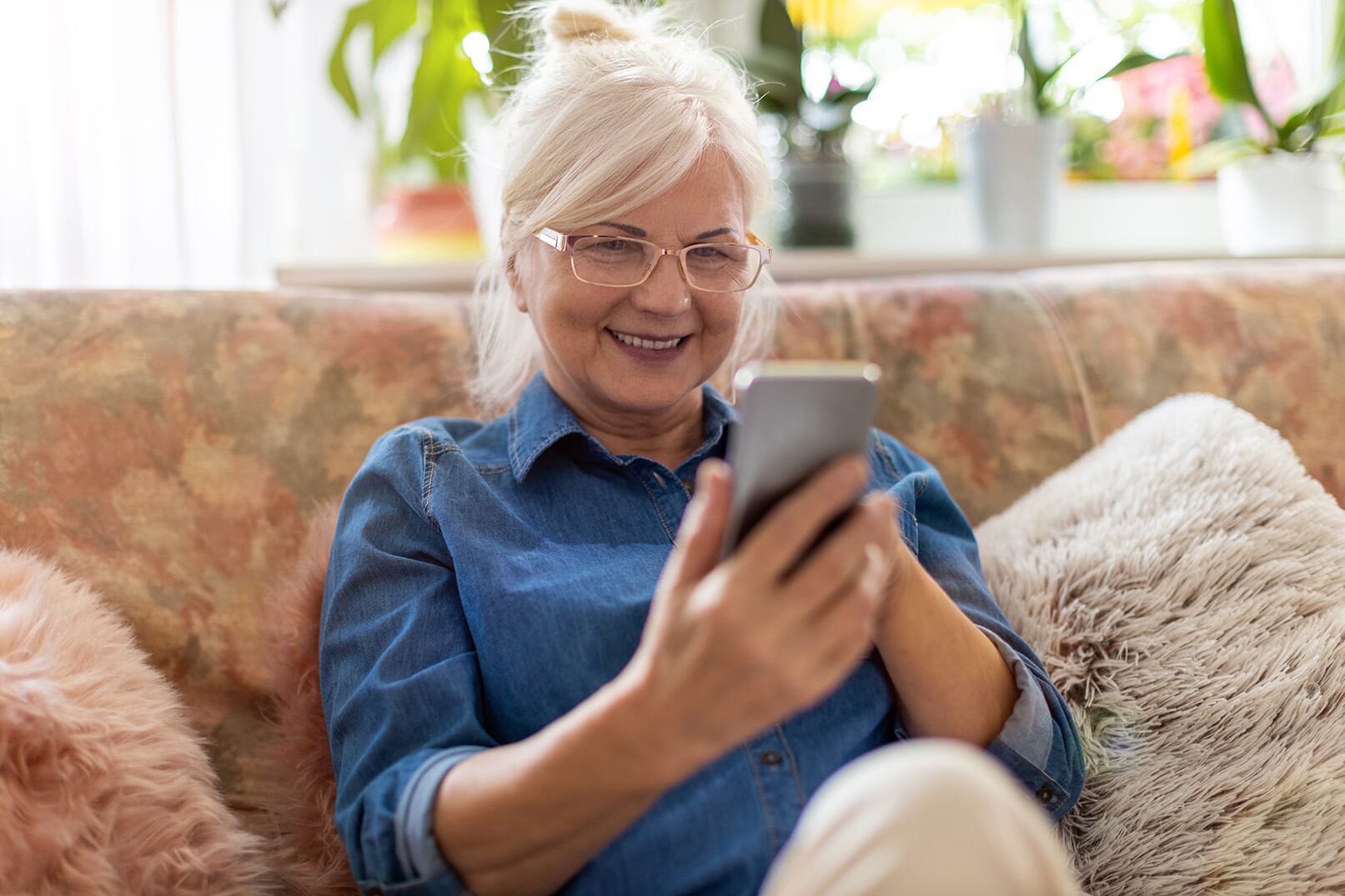 Being diagnosed with dementia doesn't mean you have to stop doing everything you love. It may take some adjustments but there are ways you can live your life well and keep doing what you enjoy for as long as possible.
We are here for you and your loved ones with the daily living aids you need to live well with dementia.
There are also a number of charities on hand to help you:
Alzheimer's Society
The Alzheimer's Society have a wealth of articles and guides on living with dementia, plus an online support community and a variety of support services. They also run the Dementia Friends programme.
Visit their website

Dementia UK
Dementia UK provide Admiral Nurses who are there to support people living with dementia and their family/carers. They run the Admiral Nurse Dementia Helpline, which you can call 7 days a week for help and support.
Visit their website

Age UK
There to help older people across the UK. They have a dedicated page on their website for dementia support services that you may find useful.
Visit their website

[1] https://dementia.stir.ac.uk/design/virtual-environments/importance-design/importance-lighting