What does the word "gardener" conjure up for you? A flat-capped allotment keeper digging a trench for potatoes, perhaps, or a lady in a floppy hat snipping away at a huge bed of roses in a country garden? Whatever that word means to you, I am going to guess that the image in your mind's eye doesn't include a scene showing plants growing indoors.
And yet there's plenty of scope to get growing even if you have a postage stamp of a balcony, a few window boxes or even just a window ledge. The key is to think quality, not quantity: growing super-fresh flavours that add to your dishes, rather than as a substitute for the food in your shopping basket.
Now that spring is here, light levels and temperatures are rising, which makes growing anything, whether indoors or out, far easier. If you're new to growing, start with something straightforward: pea shoots. We're used to eating peas that come from a bag in the freezer, but pea shoots are the tender young stems and leaves of the plant - they're easy to grow on a sunny windowsill and delicious in a salad, added to a sandwich or sprinkled onto soups.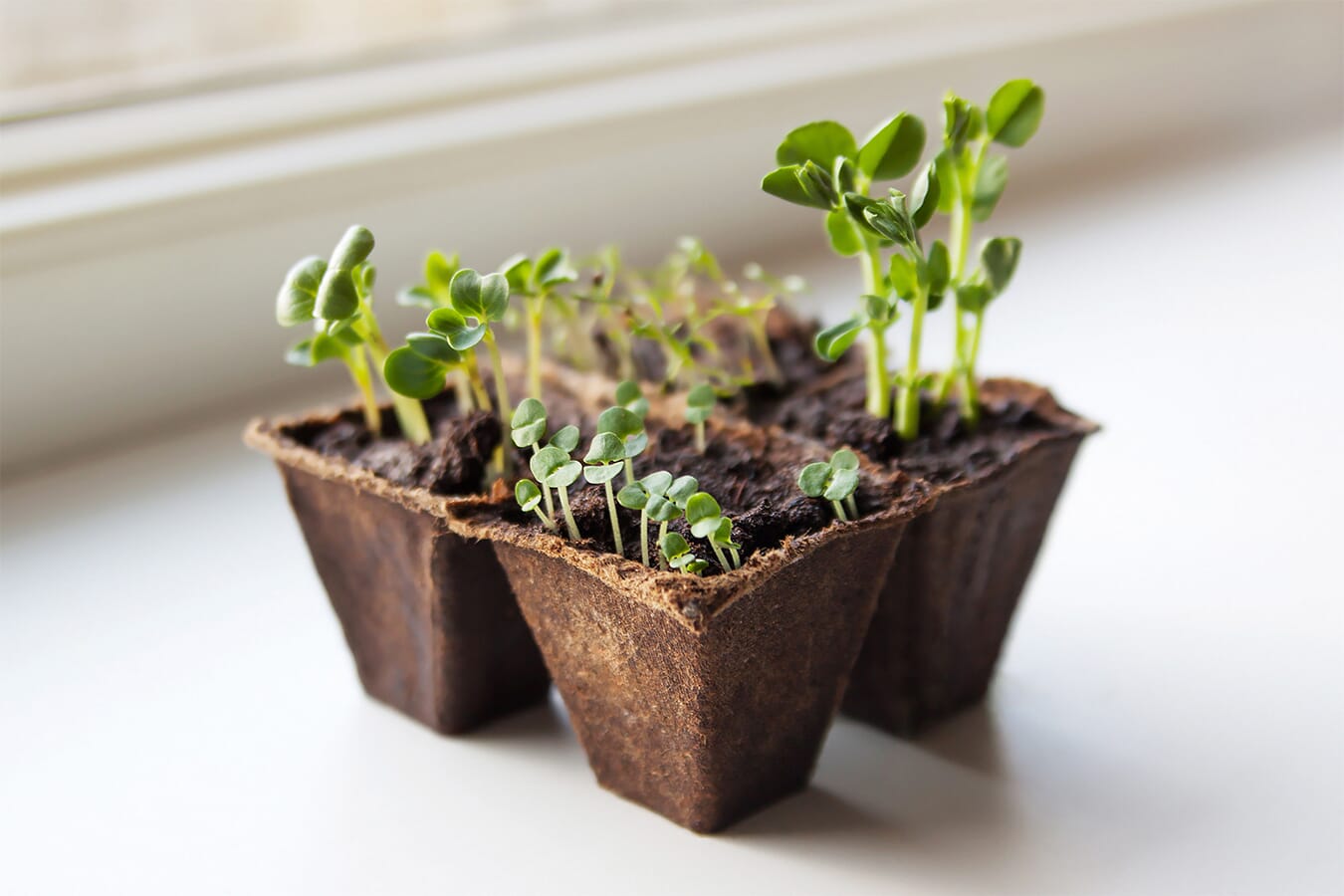 A box or bag of whole dried peas sold in the pulses section of the supermarket is all you need to get started. Take a handful of the dried peas and soak them in a glass of water for a few hours or overnight. Find a clean seed tray (a plastic food tray pinched from your recycling will work just as well, just make some holes in the bottom for drainage) and add a layer of damp compost around 2cm deep. Sow the seeds onto the compost, around 1cm apart, then add another layer of compost around 1cm deep, firming it down with the palm of your hand. Keep the compost moist and within days or weeks, the seedlings will shoot up, and once they are 5-10cm tall, snip them off with some kitchen scissors, taking care to leave behind the lowest pair of leaves. That way, the plants will regrow again and you can make a second, third or even fourth harvest.
If you have room for a couple of pots on a patio or balcony, herbs are a great choice for mixed containers, offering good looks and delicious flavours rolled into one. It's easy to assume that a small garden calls for small pots, but go as large as you can when it comes to choosing your containers. Tiny pots dry out more quickly and need lots of watering. But there's another secret, bestowed on me by a canny garden designer a few years ago: one large pot will make a tiny space look bigger, whereas a jumble of little pots will just look a mess. And you can plant several different herbs in the same pot. Woody Mediterranean herbs such as sage, thyme and oregano need lots of sunshine: if you have a north-facing spot, mint, parsley and chervil will do well.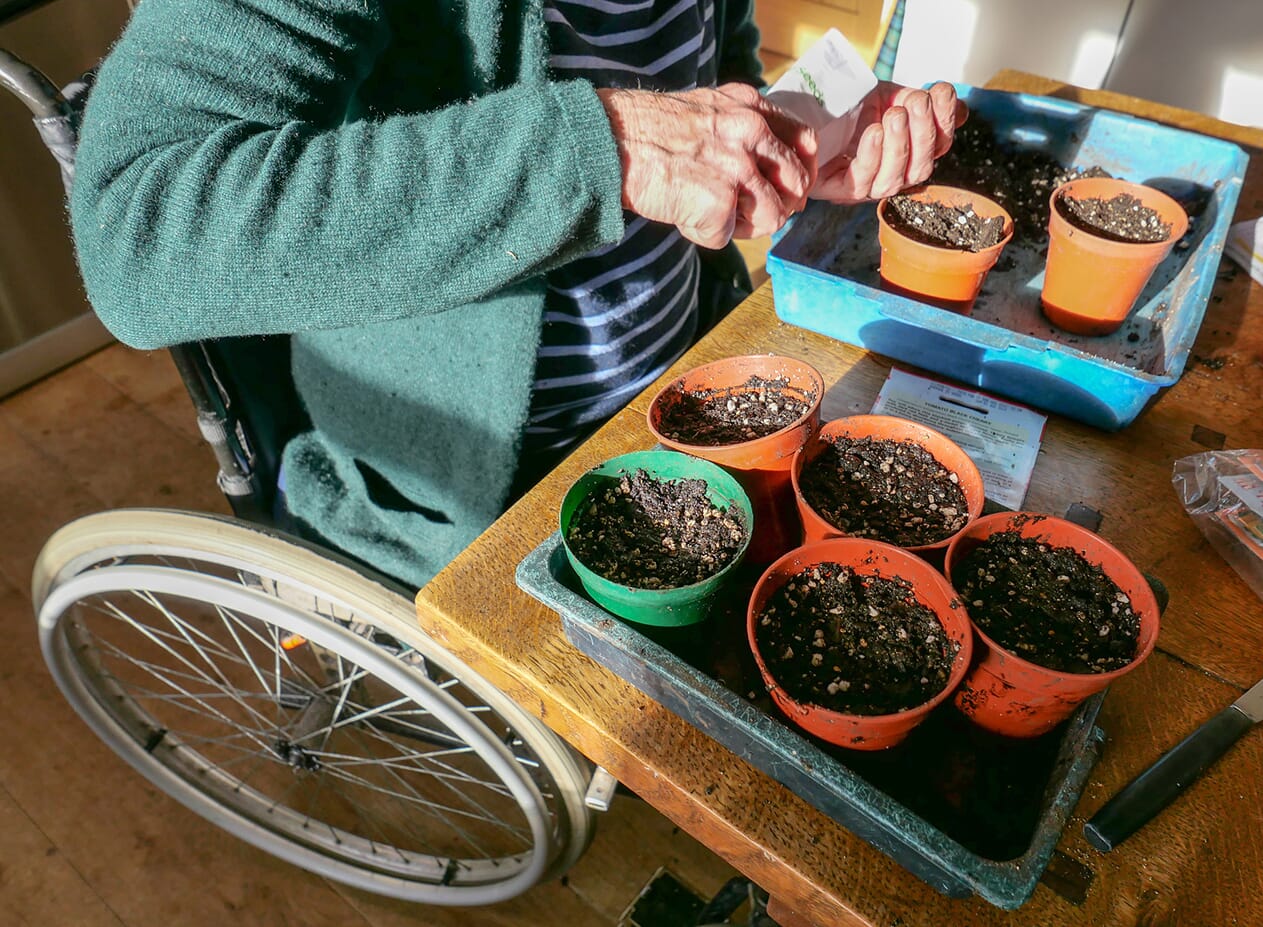 Think about the kind of food and drink you prefer, too: I love herbal teas and cocktails, so I grow lots of varieties of mint, including one called 'Mojito'. Perhaps you're more of a roast dinner fan? Then grow 'Moroccan' mint, which is ideal for making mint sauce, as well as creeping rosemary and some sage. If curries are more your thing, sow some coriander and fenugreek seeds, and buy a compact chilli plant too ('Prairie Fire' is pretty and small enough to grow in a container). Before you know it, you'll have the ingredients to add delicious flavours to your dishes and drinks.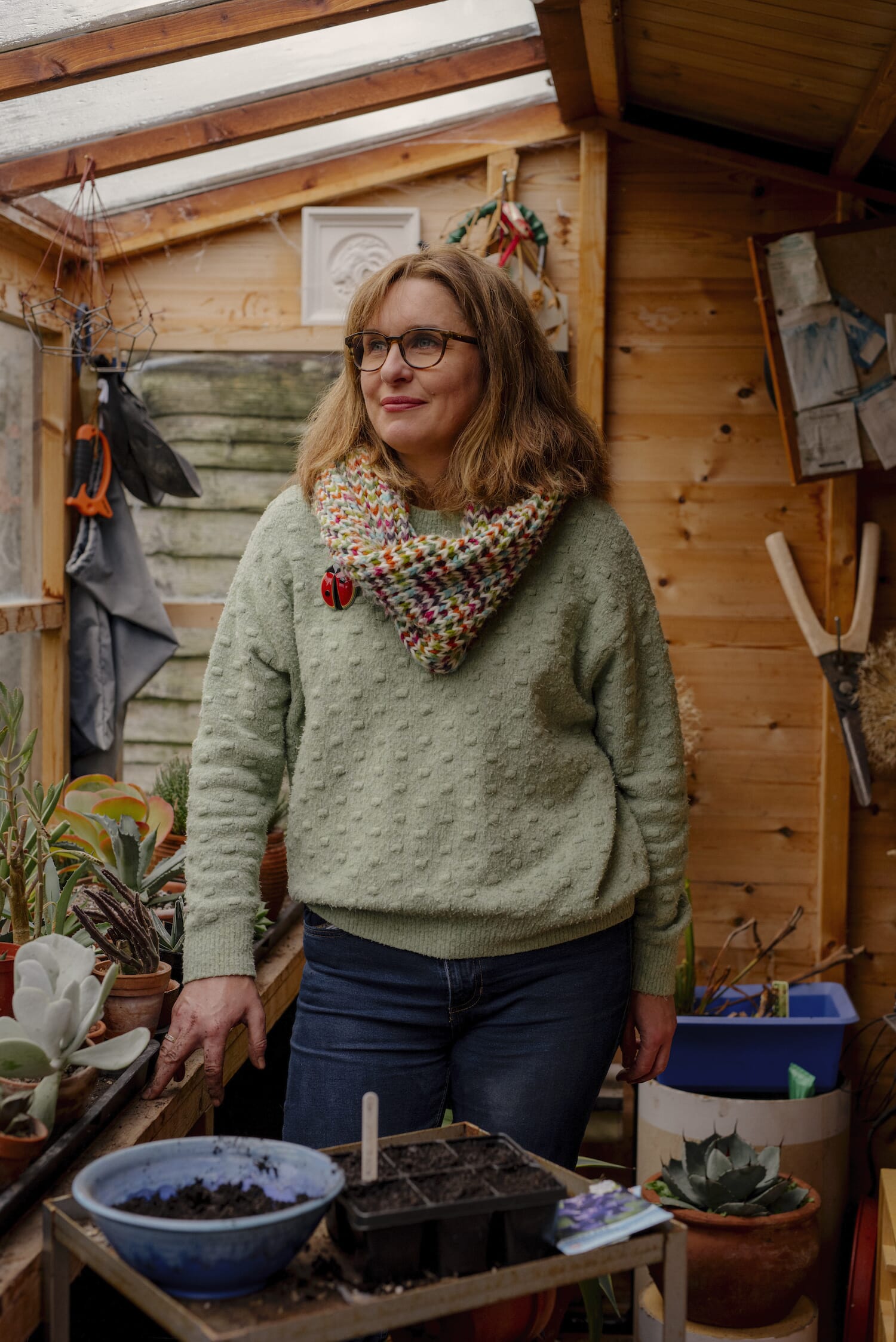 Words by Jane Perrone, visit www.janeperrone.com to read more of Jane's gardening advice or listen to her podcast.
Competition time!
For your chance to win a £50 National Garden gift voucher, all you need to do is email [email protected] with your name and the answer to the following question:

What plant does Jane suggest that you start with if you're new to growing?
Competition closes at 11:59pm, 14th April 2021. The winner will be notified by email on 15th April.
Click here for the full terms and conditions.