Taking place on Thursday 11th March, at 7pm, this online comedy night to support the Alzheimer's Society promises to give you a break from it all and get everyone together for a night of laughter and fun.
It's completely free but, if you can, please consider making a donation to this great cause.
We caught up with Emily Eveleigh, Special Events Manager at Alzheimer's Society to find out more and see what it's like organising an event in a pandemic.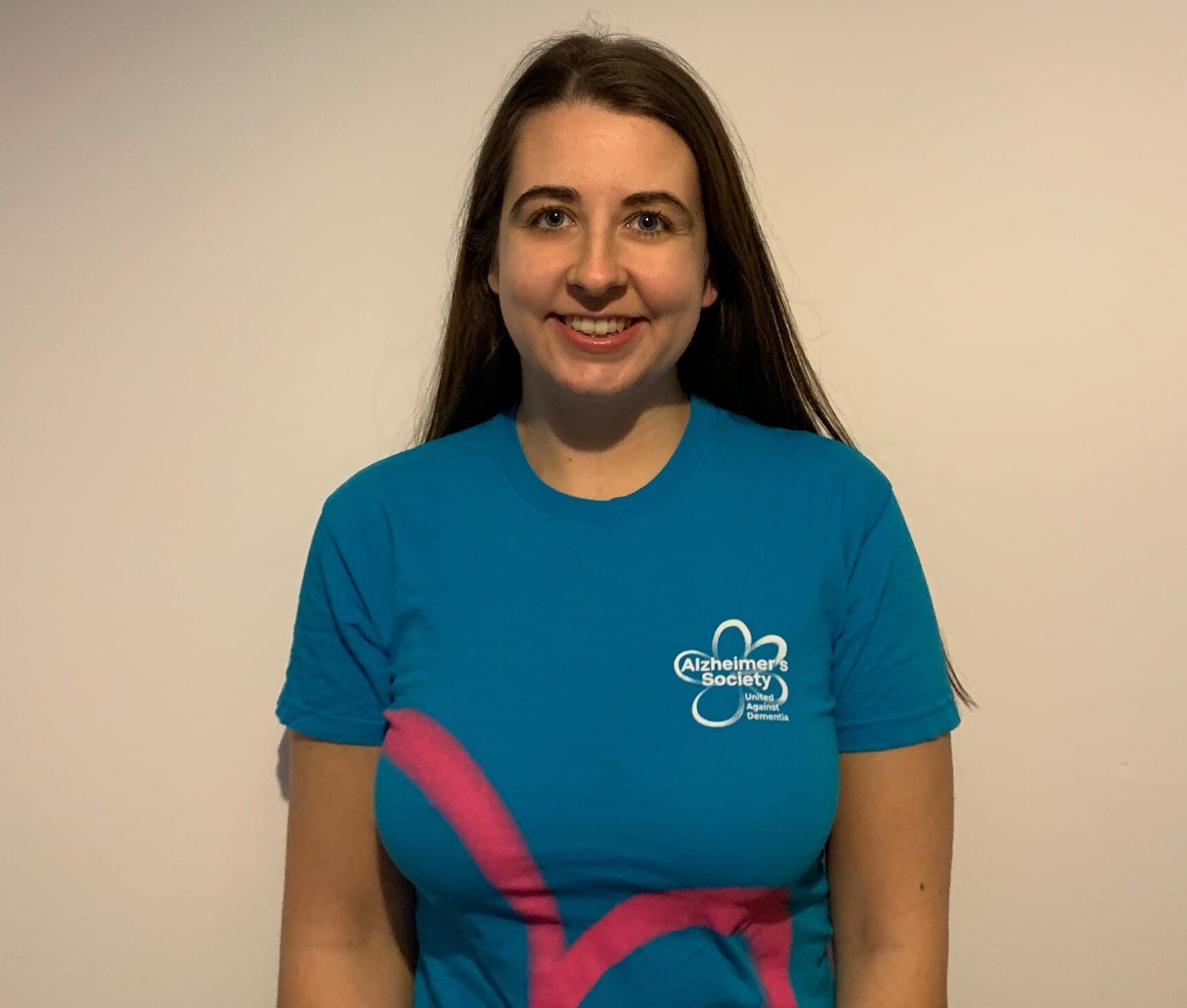 Emily Eveleigh
Can you let us know a little more about what's happening during the event?
It's going to be an online event that's a little like Live At The Apollo, but a home edition. Hugh Dennis is compering the event for us, and we have performances from headliner Jo Brand, Stephen Bailey, Eshaan Akbar, and Lucy Porter. As well as performing a set, our celebrities will be interviewing people living with dementia, asking about their experiences during lockdown and the importance of Alzheimer's Society's virtual services over the last year. You'll also have the chance to win some fantastic prizes as there'll be a prize draw, with the star prize coming from Jo Brand.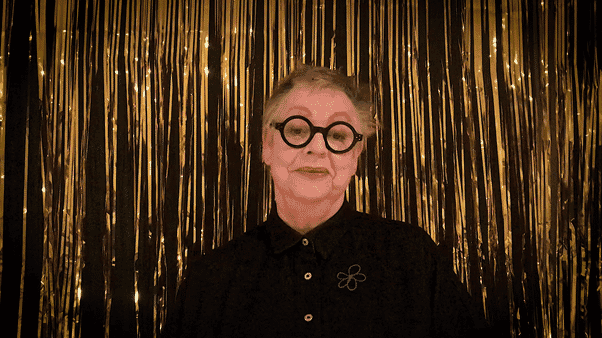 Why choose a comedy night?
My team spent time brainstorming lots of ideas for our upcoming events calendar and a comedy event was one of them. With Jo Brand as an Alzheimer's Society Ambassador and having worked with other top comedians in the past, we had some great connections already, so a comedy event was just a natural fit. Plus, as a team, we just really love comedy!
The original plan was for an in-person comedy gig, which was what we were gearing towards but, obviously, Covid-19 happened so we had to cancel the original event. We realised it lent itself nicely to an online event.
The comedy night is an opportunity to bring our whole community together virtually and not just focus on the fundraising.
It's like a night off for people!
Exactly! It's been a really tough year – especially for people living with dementia – but this is an opportunity to get everyone together virtually and offer everyone a good laugh because they need it. And laughter's really good for wellbeing, which is even more reason to get involved.
How did you choose your acts?
Some were chosen because we already had connections with them, others came through people we work with.
Jo Brand has been an ambassador for the Alzheimer's Society for years. She used to be a psychiatric nurse with first-hand experience caring for people with dementia, so she's always been a great supporter of us. We were thrilled that she came on board early on as getting a big name on board helps us secure other acts.
Hugh Dennis had hosted our gala in 2019 and we loved working with him, so we asked him if he'd compere for us again.
Richard Thompson, one of our ambassadors, is the founder of M&C Saatchi Merlin talent group and he reached out to Stephen Bailey. Richard's been a fantastic help to our events, he also secured Sir Trevor McDonald OBE for our carol concert at the end of last year.
Our production company, Frieda TV, are working with Dulwich Hamlet Comedy Club to produce the event and they offered to reach out to Eshaan Akbar for us. Lucy Porter actually approached us. She did a quiz for us in January and luckily she said yes to doing our comedy event as well.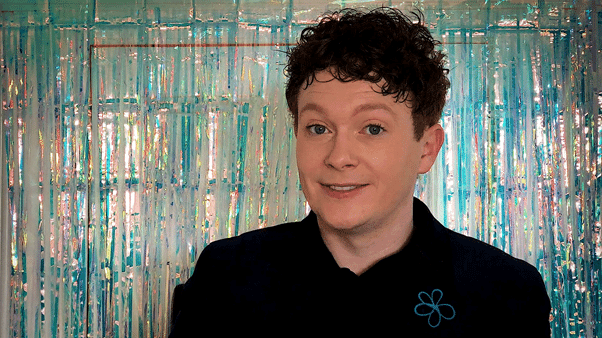 Who's your favourite act?
I'm not sure I'm meant to choose favourites, but I would have to say Stephen Bailey. I wasn't aware that he was a stand-up comic. I remembered him from Celebrity Coach Trip and I just thought he was hilarious, I loved him. He was quite gossipy and a little bit catty – I like that, so he's definitely the performance I'm looking forward to. I'm really excited to see his set.
Is there any part of the event you're nervous about?
A big part of attending a comedy gig is audience participation and the atmosphere, being with other people and laughing along, so I was a bit worried about how that would come across on TV as it was just going to be silence.
To counter this, we're actually going to do a virtual audience, if you've watched Britain's Got Talent or The Voice or anything like that, you'll have an idea of what I mean. So, we're going to play the whole event to an audience online, film their reactions and the edit that into the final piece so that there will be some audience interaction. We're excited about it but making sure it's up and running is making me a bit nervous - virtual events are a whole new field for us so it's taking some getting used to.
You've previously run a virtual carol concert; did that help you out in planning this event?
The carol concert was really positive. We had a lot of feedback from carers and people who use our services saying it was a fantastic opportunity for them to sit down with their loved one and watch it together. We actually had quite a few people get in contact and say we would like you to continue to do virtual events even after Covid's over.
We also offered supporters ways to interact with the event to help them feel more connected to it – this included voting for the final carol, messages to loved ones on screen and a virtual Christmas tree. For Joke's on You, Dementia! supporters can use #JokesOnYouDementia to interact with other viewers on social media.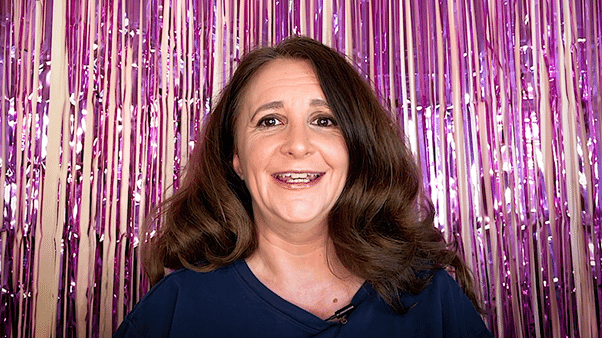 Will the show only be available for one night?
No, it's going on our YouTube channel and we'll probably keep it on there for a while. Part of the reason is, obviously, some people can't attend but also we've found that people living with dementia might be having a bad day and we don't want to put pressure on them to feel like they have to watch it there and then. We just want to make sure it's available for as many care homes and people who use our services as possible.
Aside from watching the show, how else can people best support Alzheimer's Society?
Beyond attending our virtual events I would say two ways. Firstly financial, this year we lost a significant amount of income because of the pandemic. You can support our emergency appeal which will help us fund companion calls and virtual services so that we can reach isolated and vulnerable people with dementia during this crisis. Any funds raised through the comedy event will go to our funds in general, to support the services we provide.
But the second way, if people aren't looking for a way to support financially, is through campaigning. Supporting these campaigns really makes a massive difference to lives of people living with dementia.
Our thanks to Emily for taking the time to talk to us. Alzheimer's Society is there for anyone affected by dementia. With 850,000 people living with dementia in the UK and 1.6 million people expected to develop dementia by 2040, the work done by Alzheimer's Society is critical.
Make sure you tune in for Joke's on You, Dementia!
It's taking place on Thursday 11th March at 7pm and it's completely free (although any donations are gratefully received).
You can register for your ticket here.
You only need one ticket per household, but ticket holders must be aged 18+.