Dementia is the name for a group of symptoms caused by damage to the brain, [2] which means there are a variety of different types of dementia that a person could have. The most common of these is Alzheimer's disease. [3]
If you or your loved one has just received a dementia diagnosis, there's no right or wrong way to feel or react. "Not everyone's reaction will be the same," says Darren Walker, a Dementia Support Worker for the Alzheimer's Society. "You can have somebody really quite calm and then you can have the other end of the spectrum where people think it's effectively Armageddon."
A dementia diagnosis isn't the end. It doesn't mean that you must immediately stop doing everything you love and have your life change overnight.
"That's one of the challenges that we have, to break down those perceptions that once you've got it, that's it," says Darren. "It's the opposite, you can still lead your life just as much as you can pre-diagnosis. Rarely are things as dark as people think they are. There is no reason why people can't lead a healthy, prosperous life living with dementia, over a good period of time. We have many clients that still work that have got a dementia diagnosis."
You can live well with dementia. Just because one person has reached a certain stage or experienced a certain symptom that doesn't mean that everyone will share that experience.
Every person's journey with dementia is unique.
Eventually, as dementia is a progressive condition, there are steps that may need to be taken. "One of the most important ones, in my personal opinion, would be getting a power of attorney in place," says Darren, "because that's law and legal. People are tested by the solicitors and lawyers that they know what they're signing for and rightly so."
Other steps may include applying for relevant benefits or making some small adjustments and adaptations to daily life to help you live happily and independently in your home for as long as possible. This may mean getting a daily living aid to help you out or making an adjustment to your routine to make it easier for you to manage. If you need a bit of support in finding out what is available to you, the Alzheimer's Society Dementia Connect service has Dementia Advisors who will be able to help you out.
It's a good idea to consider how you can keep your mind stimulated. This could be as simple as listening to music, doing crosswords, reading, or writing a letter. It depends on what you enjoy doing as to what will work best for you. "I'm a big fan of gardening," says Darren. "I absolutely think it's one of the best activities anyone can do regardless of condition, and that will help cognitive stimulation in terms of growing the veg, plants, flowers, whatever, weeding. It's a little bit a workout as well, surreptitiously, it's helping everything. People get lots of joy and they can see the value in what they've done at the end of the day."
If this all feels a little overwhelming, remember, you are not alone.
Whether you have just been diagnosed or are caring for someone with dementia, there are people and organisations out there to help you. "One of the huge benefits that the Alzheimer's Society provide is literally, that we're open for everyone," says Darren. "We're here just as much for the carers, the family, the loved ones as much as we are for the person with the diagnosis."
You can call the Alzheimer's Society Dementia Connect advisers on 0333 150 3456 for help and support.
Need a break? Treat yourself to a free night of comedy and laughter by Alzheimer's Society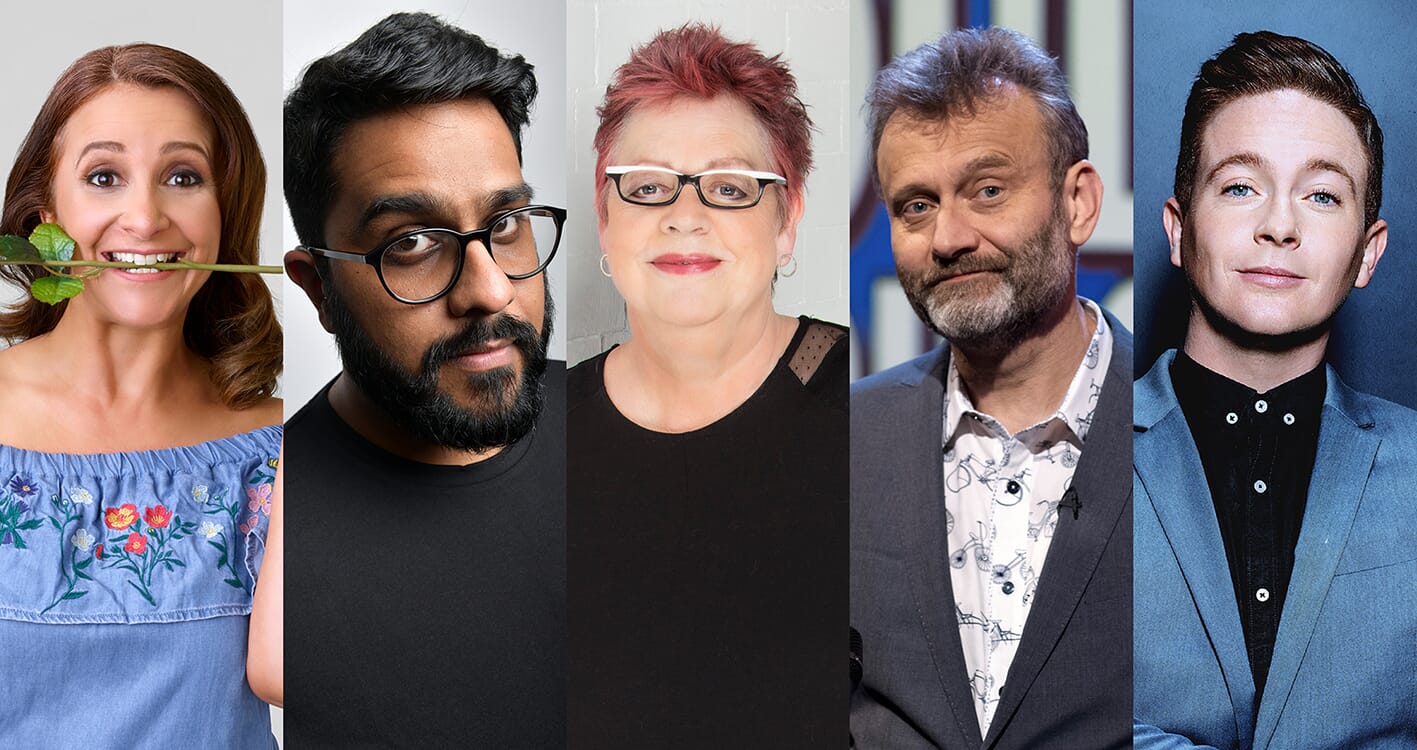 Joke's on You, Dementia! takes place on Thursday 11th March at 7pm.
This online event is hosted by Hugh Dennis and headlined by Alzheimer's Society ambassador Jo Brand, with performances from Eshaan Akbar, Stephen Bailey, and Lucy Porter.
Tickets are free! But if you can, please consider donating to this great cause.
You must be over 18 to register for a ticket but you only need one per household.
Our thanks to Darren for taking to time to speak with us.
[1] https://www.alzheimers.org.uk/sites/default/files/2019-11/cpec_report_november_2019.pdf
[2] https://www.nhs.uk/conditions/dementia/
[3] https://www.alzheimers.org.uk/blog/what-difference-between-dementia-and-alzheimers-disease